What's on my MP3 player for The Holidays?
"It's the most wonderful time of the year...", for music anyway.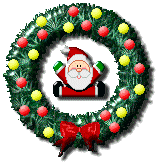 The Bay Team has allowed me to indulge my Holiday music obsession by scheduling a trial in December! Here are my Top Ten Holiday recording artists, in (roughly) alphabetical order:
The Blenders (Nog, When It Snows, Most Wonderful Time)
Chicago (Chicago Christmas)
Harry Connick (Harry for the Holidays, When My Heart Finds Christmas, What A Night!)
Gloria Estefan (Christmas Through Your Eyes)
Dave Koz (A Smooth Jazz Christmas, December Makes Me Feel This Way)
Mannheim Steamroller (any of their 6 or so albums)
Bette Midler (Cool Yule)
Brian Setzer Orchestra (Boogie Woogie Christmas, Dig That Crazy Christmas)
Trans-Siberian Orchestra (The Lost Christmas Eve - it helps if you've seen the live show)
and last, but certainly not least:
Bob Rivers (Twisted Christmas, More Twisted Christmas, I Am Santa Claus, Chipmunks Roasting On An Open Fire, not quite so fond of White Trash Christmas)
Here is a preview of the Holiday Mix I have planned. You will notice that there are some duplicates, but the styles are so different that I've decided it's OK. Hopefully, when I Shuffle the Playlist, they won't come up too close.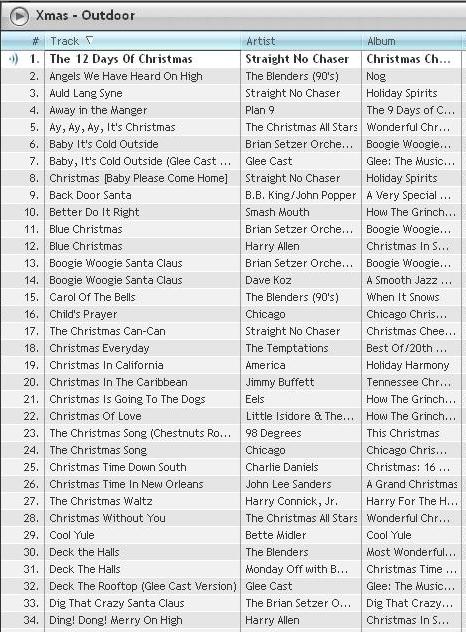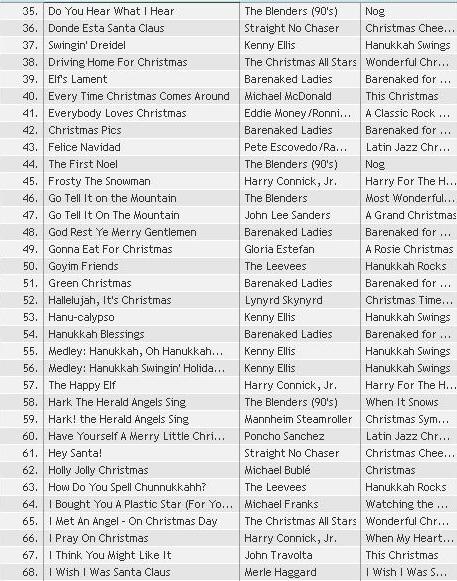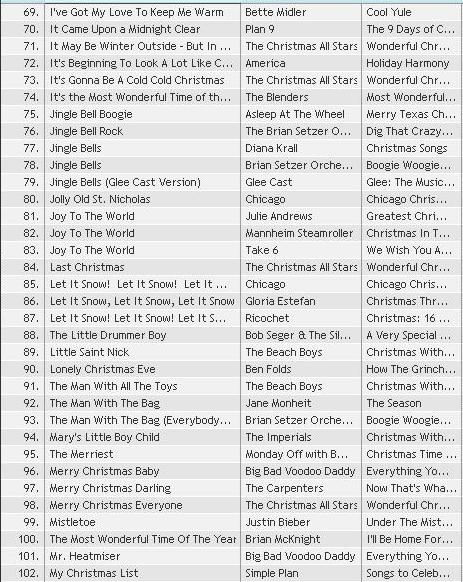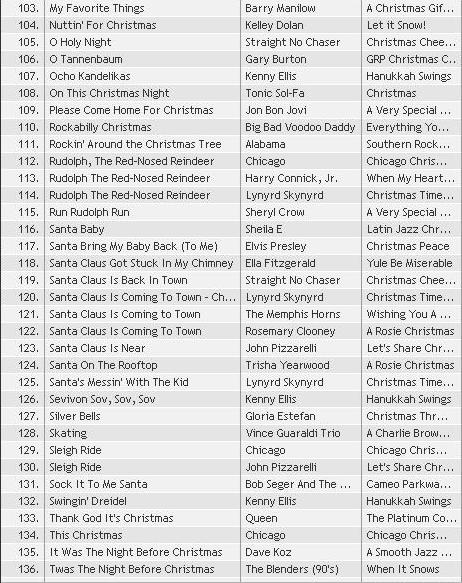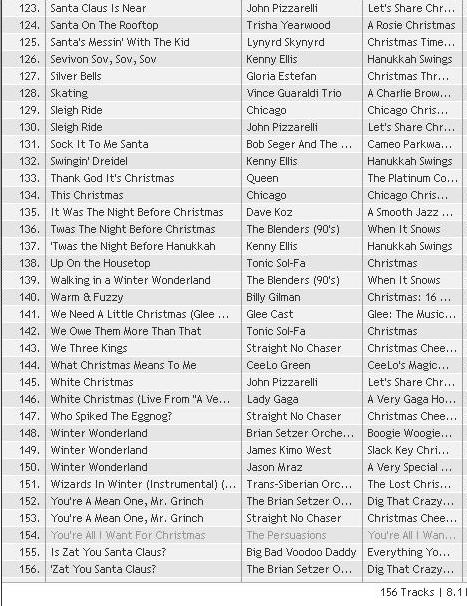 Last updated 12/02/2012
© Holly Newman 2000-2016. All rights reserved.
Photos for owner's use only. Reproduction or commercial use allowed only with permission of both owner and photographer.